We Bring Canada To You!
Providing Immigration and Business services for over 20 years.
GLOBAL NETWORK ASSOCIATES (GNA) is a Canadian Immigration consultant service based in Toronto, Canada — that provides counseling services for obtaining permanent residency visa through the various programs authorized by the Government of Canada.  GNA is your complete source of International Immigration and Business Solutions.
We simplify Immigration to Canada. Get Started Today by completing our application form.
Get Started Today!
Important Note:
All of GNA's Immigration Services Are Handled By A Federally Certified and Authorized Canadian Immigration Consultant by the ICCRC – "Immigration Consultants of Canada Regulatory Council".
Name:  David Weinshtein

RCIC #: R421319
Welcome to Global Network Associates!
We welcome you to our website and thank you for letting us be part of your search for better and more secure long-term options in your life, both for yourself and your family.  Together, we can make your dreams a reality.
It is very likely that you already are aware that Canada has been constantly included in a small and exclusive club of the best countries to live in, among the G20, based on the annual "Human Development Index" reports, published by the UN, as well as ones published by "The Organization for Economic Co-operation and Development" (OECD).
Perhaps you may not become fully aware that you too can acquire membership in this exclusive club, by becoming a permanent resident (and a citizen) of this unique country.
The strong growth of the Canadian economy requires continuous growth and development of its immigration system – already the largest and most accessible in the developed world.
The Canadian immigration systems is in a very exciting moment of its expansion, allowing more and more people from all around the world and form all professional and personal backgrounds, to share the CANADIAN DREAM!
Make this dream yours and allow us to show you how.
The first step of the process is to complete our application form which evaluates all of your Immigration options to Canada.  Please click here for the application form.
GNA is lead by Mr. David Weinshtein, a Certified Canadian Immigration Consultant authorized by the Federal Government (it is important to note that only authorized consultants can represent the government for these procedures) with over 20 years of experience.  He has successfully processed several thousands of Immigration cases providing Canadian immigration and settlements services to new Canadian permanent residents from all over the world, including South America –  Peru, Colombia, Bolivia, Ecuador, Panama Venezuela, Mexico, and the Dominican Republic & the European Union.
We cater to your specific Immigration goals and situation.
Our team of experts analyzes the specific individual needs of the client and a customized solution is offered for consideration. Clients are not "streamlined" and "fitted" into specific programs. We do not merely complete the necessary forms and present them to the immigration authorities, we offer solutions to your problems – quickly, efficiently, and affordably. We also offer payment schedules that make our services more affordable. Remember, every person's situation is different – we customize our services and programs, to your immigration goals and needs.
It's Simple…Our priorities are our clients. One of our main priorities is the full protection of our clients from any financial risk, which may be present during the immigration process. Our clients do not pay any expenses before they are thoroughly assessed for eligibility to qualify under a particular immigration category.  We will not take your case unless we know that we can help and offer you real value through our services which are based on more than 22 years of experience, knowledge, and expertise.  We offer a comprehensive guarantee of qualified service.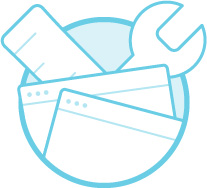 Formal Evaluation and Consulting
A detailed evaluation and analysis is performed of our clients' cases.  We evaluate all of the available feasible, fastest, most convenient and least expensive options, available to our clients, taking into account all the relevant details and circumstances.  Please click here for more information.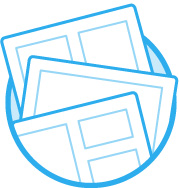 File Preparation
We prepare, create, and monitor our clients' personal electronic immigration profiles in the Canadian federal government's Express Entry and Job Bank database.  Please click here for more information.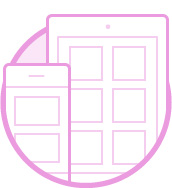 Representation & Monitering
We assist our clients in the correct preparation and management of their files.  We submit our client's' immigration application files to the corresponding Canadian immigration authorities when instructed to do so.  We formally represent and monitor our clients' submitted applications and files.  Please click here to learn more.
Preparation for arrival to Canada
Practice Material for the examinations of English and / or French (depending on your case), government support programs and financial support, and much more!  Please click here to learn more.
Assistance for Employment in Canada
We assist you to find a job in Canada through preparation, creation, and monitoring of our clients' Job Seeker Account with the Canadian federal government's Job Bank.  Please click here to learn more.
Settlement Services (Arriving to Canada)
Airport pick-up (when client lands to Canada), assistance and support: in locating and acquiring housing (rent, purchase, etc.), to enroll in courses of English and / or French language(s), schooling and much more.  Click here to learn more.
Immigrating people from all over the world
Specifically in South America – Peru, Ecuador, Dominican Republic, Bolivia, Mexico, Colombia, Venezuela and many more.
Providing Immigration services for over 20 years.
Our Success
Over 2,600 cases of GNA clients that have successfully Immigrated and are now living their new lives in Canada!
Immigrating to Canada just got simplified. Get Started Today.